Logan Heaps, PTA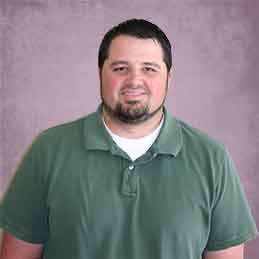 I was born in Gunnison, grew up in Salina, and am a graduate of Richfield High School.  I received my Physical Therapist Assistant degree from Provo College.  I have been employed with South Central Therapies sense 2009 and enjoy working with the other therapists in the Salina and Monroe Clinics.  I also really enjoy working with all the patients at the Stonehenge of Richfield facility.  I also am able to help treat those patients who need it in their homes.
                  I have been married to my wife Ashley who is from Koosherm for 10 years and have 2 little boys Grady who is 6 and Easton who is 2.  I spend as much time as possible in the outdoors doing whatever I can with my family, camping, and riding 4-wheelers.  I really enjoy hunting whatever and whenever I am able whether it is with a bow, muzzleloader, rifle, or just a camera and spotting scope. 
                  My wife and I love this small community, living and raising a family where we were raised has always been a priority in our lives.  I hope I am able to serve and help those that need it with rehabilitation to improve their lives.